8 Best Keyword Research Softwares for Your Blog 
Despite the many changes to SEO practices over the years, keyword research has kept its place as one of the most fundamental — and important — SEO tasks. In fact, keyword research remains one of the first things SEO professionals do, especially for a new site or a site for which they want to improve search rankings. 
Therefore, learning about Keyword research and how to do great keyword research and analysis is one of the most valuable skills you can build to help your blog grow. 
What Is Keyword Research?
Keyword research is the process of discovering and determining which keywords matter the most for the objectives of a blog. It is a process that involves finding not only the keywords you want to rank for, but also those you should rank for (what other blogs that offer what you have to offer actually search for). 
When properly done, keyword research is a process that gives you an idea of the topics for which you should be creating content. 
In Keyword Research, an often neglected aspect is Competitive analysis. It helps you uncover what your blog's competitors are ranking for that you are not, which gives you key insights for your SEO strategy and your blog overall. 
Competition analysis is great as it tells you the following: 
Proven techniques that work in your industry 
The keywords your competitors are going after 
How your competitors are generating backlinks 
What constitutes your competitors' on-page SEO 
Details about the kind of content your competitors are creating 
What you must do to beat your competitors 
This guide will help you get started with all you need to know to do your own keyword research that will build a solid foundation for your SEO. 
Why Is Keyword Research Important? 
There are several reasons why keyword research should be at the forefront of your budget as a blogger. Here are some of these crucial reasons: 
Knowing your keywords helps you analyze your blogs' performance 
Keyword research also helps you to truly understand your brand. What are your services? And how are you going about them? 
If you have read up to this point, you probably already know that keyword research gives you vital information about where you rank for keywords 
Easy ranking keywords and highly competitive keywords are details that only keyword research can give you 
Interestingly, keyword research can tell you what people are searching for, rather than what you think they are searching for 
The right keywords can drive traffic to your blog. 
The Step-By-Step Keyword Research Process
Great keyword research has to follow an orderly process, a set of sequential steps that help you achieve all the listed goals above. The processes required to carry out great keyword research are as follows: 
Step 1: Map Out Your Goals
Without properly mapped-out goals, keyword research will be a futile effort. By goals, I mean specific, time-bound blog goals that your blog needs to achieve to earn organic traffic over time. Why does this matter? Simple: your goals give you a sense of direction when you research. 
This is the most overlooked step in keyword research efforts, and as a blogger, you've got to understand that goals help you have higher chances of SEO success.
Keyword research helps you save time and effort — it helps you avoid irrelevant (or vanity) keywords that could hinder your blog's progress in the long term.  
Step 2: Analyze Current Keywords
After setting your goals, you should begin here by making a set of keywords you want to rank for. First things first: analyze those keywords to see how they have been performing. To do this, you probably want to use a paid tool for better results. If you cannot afford that, you can also go for the free rank tracking tools. This post will touch up on all that in a bit. 
If you have a small list of keywords, you could do a surface search by searching for them on Google to see where they currently rank. Details such as ranking tools and search volumes can only be gotten through a tool. 
Your goal here is to establish a baseline of keyword performance.
Step 3: Create Your Ideal Keyword List
This is where true internal research comes into play. It helps you combine your experience of your blog niche with the data you have obtained from step 2 to derive a list of keywords. This list best describes what your potential readers search for and what they want to read about. 
Step 4: What Do the Data Say About Your Competitors?
As mentioned earlier, competitor analysis is one of the best ways to find keywords you should be ranking for. Many SEO tools can help you with the top-ranking keywords for your niche, but only paid tools can delve into competitor analysis to give you the full picture. 
Here's a video that thoroughly explains the processes involved in Keyword research: 
8 Best Keyword Research Softwares for Your Blog
In the previous section, we saw how important keyword tools can be for your blog. Getting a keyword tool is great, but getting the very best can set your blog on track for great achievements. This list contains 8 of the best tools for you to pick from.
Free Keyword Research Tools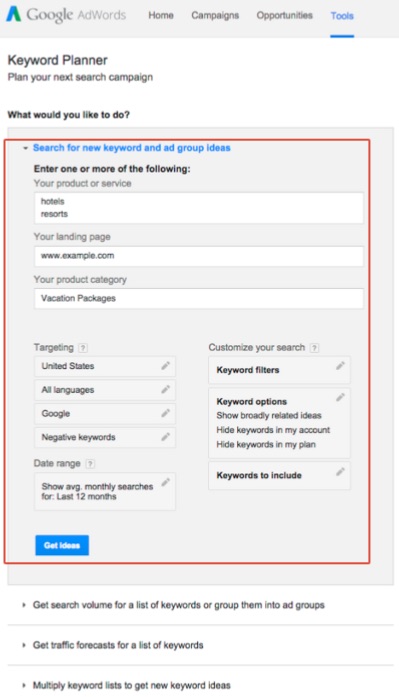 Of course, Google Keyword Planner comes up first. Google has a few tools that make keyword research easy, and this free AdWords tool is a great tool to start with. 
PS: You'll have to set up an AdWords account to use Keywords Planner, although you don't have to create ads. 
When you input a keyword, multiple keywords, or your blog address into Keyword Planner, it produces a list of related keywords along with a few metrics to gauge the level of competition around each keyword. It also shows how many searches each keyword gets on a local and global level. 
Keyword Planner also gives you some historical information and predicts how the keywords might perform. Since it's a free tool, it can also help you choose competitive bids to use with your AdWords campaigns.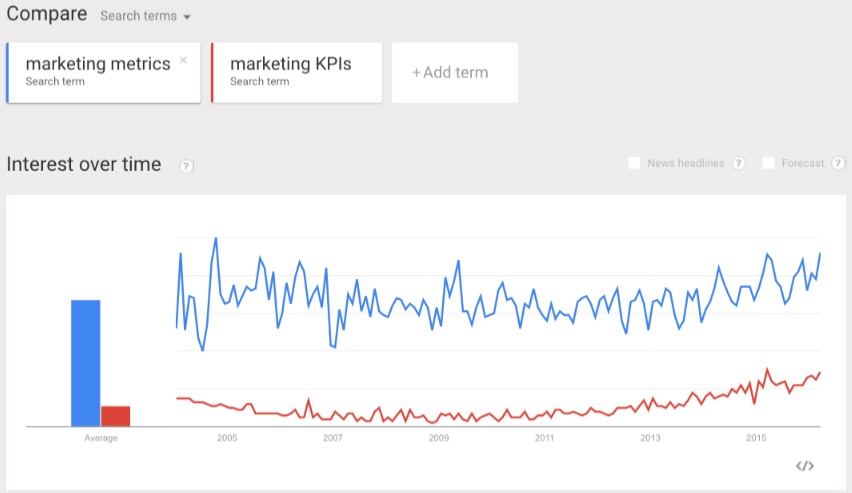 This is another free tool from Google which lets you enter multiple keywords and filter by search history, category, and location. Google Trends also gives information about how much interest there is on the web for a particular keyword, the reason for the interest, and where the traffic is coming from (along with similar keywords). 
One great advantage of Google Trends is that it doesn't just give static keyword volume numbers like most tools. It generates interactive and colorful graphs that you can download and embed on your blog. 
The best way to use Google Trends? When you're about to decide between two variations of keywords for your blog post titles. A quick comparison search in Google Trends can help you see which is searched more often. 
This tool is a pretty rudimentary keyword research tool that helps you get a list of long-tail keywords. It is useful for getting secondary keyword suggestions related to your primary keyword while giving you search volumes by location. To use Keyword Tool.io, you don't even need an account. 
Keyword Tool.io generates secondary keyword suggestions by using Google Autocomplete to obtain historical user search data for the primary keyword.
Beyond keyword suggestions, the free version of Keyword Tool.io does nothing to tell you about Cost-per-Click and Keyword Difficulty.
To get that information, you'll have to upgrade to the Pro version of the software. The Pro version lets you export the keywords and use them for content creation, search engine optimization, and Cost-Per-Click research.
Paid Keyword Research Tools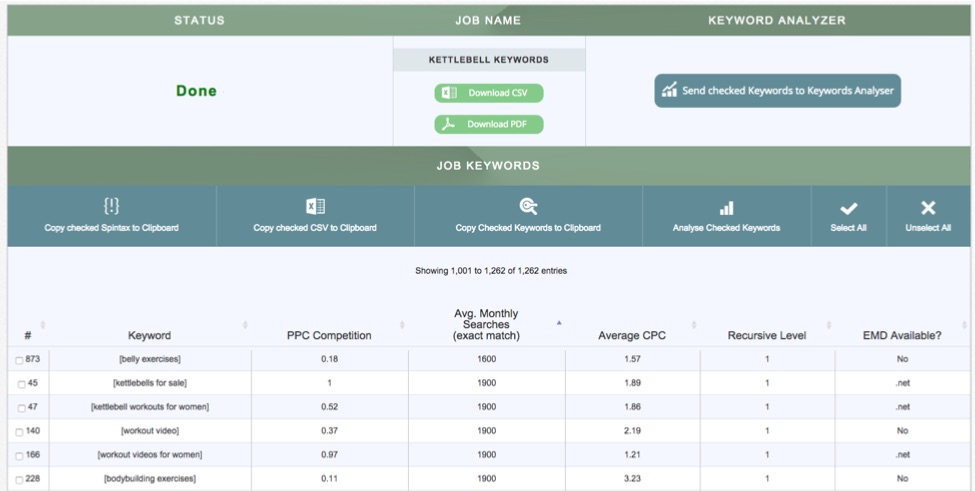 Price: $34/mo for Basic; $97/mo. for Pro; $499/mo. for Agency
Term Explorer offers one of the deepest and most useful research reports of any keyword research tool available. From one single seed term, Term Explorer can give you over 10,000 keyword variations.
What's more, the tool gives you data for all the information about the first page on the search engine results pages (SERPs), including the number of results, trust score, link strength, and keyword difficulty. To give you an advantage over your competitors, you can use the tool to research metrics such as page rank, links, outbound links, domain age, page ranking, word count, as well as the number of keyword occurrences in the title, meta link, and headers for individual webpages. You can export all of this data into a CSV file for your own further analysis.
5. Moz's Keyword Difficulty Tool

Price: $99/mo. for Standard; $149/mo. for Medium; $249/mo. for Large; $599/mo. for Premium
The Moz Suite is a complex mash of important SEO tools. However, the keyword difficulty tool from Moz is arguably the most useful component of this suite. It is fantastic for analyzing how competitive keyword is. 
To use the Moz Tool, you need to input a keyword, after which it finds the top 10 rankings for that tool. When you input a keyword into this tool, it'll find the top 10 rankings for that keyword. Then, it assigns that keyword a Keyword Difficulty Score based on the pages that rank for that word. You can look at search volume data for your keywords, then pull up the SERP to see the top 10 results for each term to get an idea for your topmost competitors. 
This tool is also useful for competitor analysis.  You can use the tool to check the sites that currently rank for your target keywords, with information such as site page authority and number of root domains linking to each page. 
You can also export this data into a CSV file for your own further analysis.
6. SEMrush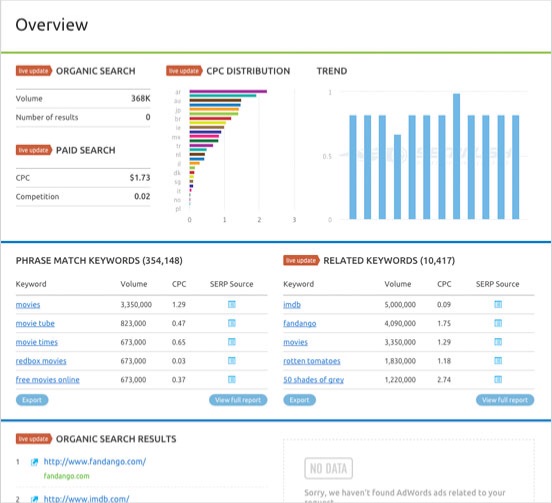 Price: $69.95/mo. for Pro; $149.95/mo. for Guru; $549.95/mo. for Business
SEMrush is one of the most used Keyword Research Tools. It is a competitive research tool that helps to track your competitors' keywords. SEMrush's competitor analysis service is one of the best around if your goal is to bump some of your competitors out for a position on Google's first page. 
SEMrush offers Position tracking, which is basically a sophisticated version of Google Trends which lets you see your target keyword's position in SERPS. One upside to using SEMrush is that it presents its results in colorful, visual charts that are helpful for quickly understanding trends and analyzing results.
7. Ahrefs

Price: $99/mo. for Lite; $179/mo. for Standard; $399/mo. for Advanced
The Ahrefs Keywords Explorer is quite similar to SEMrush, although it comes with some extra bonuses and a much more fashionable and intuitive design.
In addition to what SEMrush offers, it is able to estimate how many organic searches turn to page visits. It also offers Clicks and Clicks Per Search data, which helps you figure out keywords that can help you generate traffic and skip the bad options.
Ahrefs also goes the extra mile when it comes to the number of useful keyword suggestions. With the biggest database of over 5.1 billion keywords across more than 200 countries, it can detect opportunities other tools may not spot. 
Ahrefs also helps with competitor analysis. They have a Site Explorer tool that unearths competitors' keyword strategies, while their Content Gap tool lets you compare competitor keywords with yours to identify even better keyword suggestions.
Ahrefs also emails their users about the ranking progress of their competitors. Backlinks have a great impact on ranking, and Ahrefs offers the best backlinks research service around. 
8. Accuranker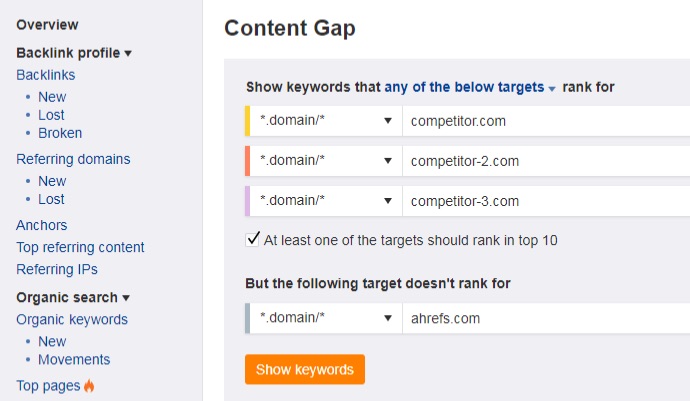 Price: $19.95/mo. for Beginner; $29.95/mo. for Pro 300; $44.95/mo. for Pro 600; $74.95/mo. for Pro 1000
Accuranker is a keyword rank tracking tool with a unique property: It is lightning fast with eagle-eye precision. So if your other keyword research tools make you spend hours monitoring the rank progression of your target keywords, Accuranker can help you save a lot of time. 
Another upside to using Accuranker is that it has proxies that give you a quick glance at which competitors are ranking within the SERPs for a given keyword. Accuranker also has a scheduled weekly reports feature that gives you a grip over keyword metrics. 
More importantly, it has integrations with Google Search Console, Social Monitoring, Google Analytics, and YouTube, so that you are also on top of all the estimated search traffic data straight from your dashboard. 
Conclusion
Keyword research is something every blog owner should know about, especially if they are concerned about traffic. Now that you know about all these fantastic tools, get into it and start discovering your best keywords for SEO.
---
Subscribe to our newsletter here.